Chicago Illinois (IL) Wholesale Plant Grower-Fall Annuals
Greenhouse Fresh Poinsettia Plants Direct
from one of the Chicago Areas Largest Growers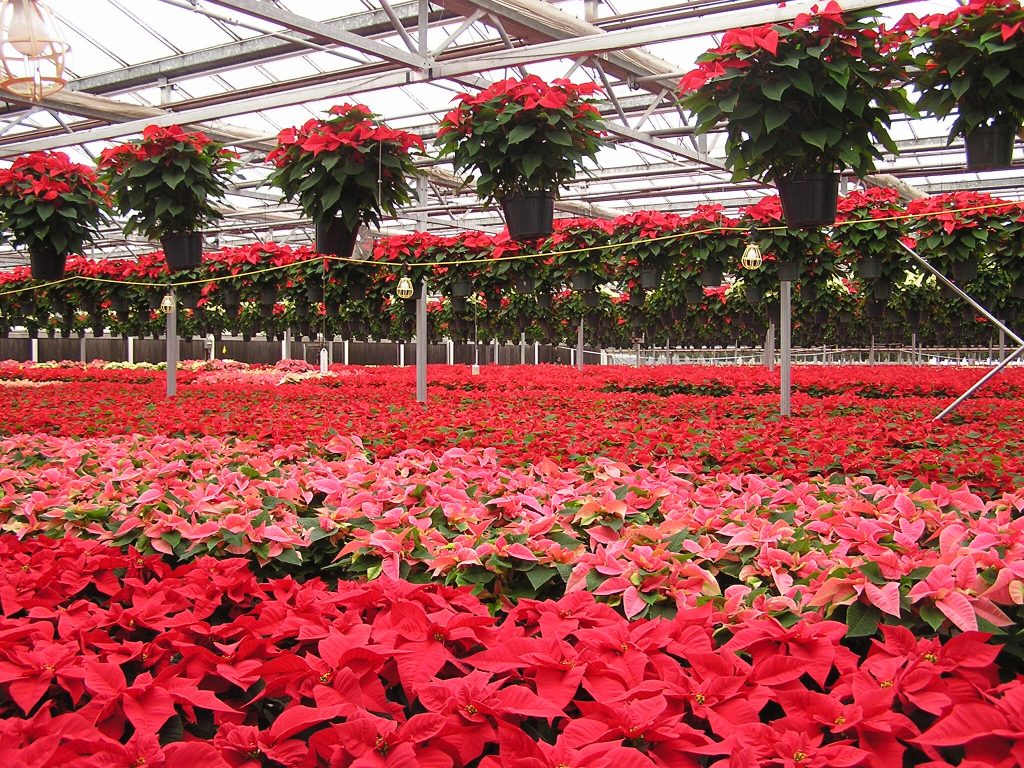 Whether you are a local area florist or church you can be proud to display our premium quality poinsettia plants.  Visit https://www.schaeferwholesaleplantgrower.com/product-availability/  for a full list of sizes and colors available.   
A native of Mexico, the poinsettia was introduced to the US in 1828 and has become a symbol of the winter holiday season. Representing over 85% of holiday plant sales, the poinsettia plant is a Christmas tradition. Schaefer's Greenhouse offers a wide variety of poinsettias. Each year we grow many varieties of poinsettia plants.  Christmas Beauty Red, Marble, Princess, Pink, Cortez Burgundy, Whitestar and Red Glitter.
At Schaefers, poinsettia plant production begins in June with the arrival of fresh cuttings.  Our poinsettias are available as a rooted cutting, pre-finished and finished plants. Our poinsettias are raised in a professional environment with automated lighting and temperature controls, as well as generations of grower experience. The result – our plants last longer and produce more vivid blooms than those of our competitors. 
A Poinsettia Fundraiser Is A Winning Proposition If your organization is planning a winter fundraiser, consider poinsettias as your product of choice. Poinsettias make a great gift for both residential and corporate environments. Add a little cheer to your holiday fundraising. Find out more about our poinsettia fundraisers!
Contact Wholesale Department Our Wholesale Department provides product for Retail Flower Shops, Grocery Stores, Wholesalers, Landscapers, Churches and spring and winter Fundraisers. For more information give us a call at 630-896-1930 or fill out the information on our Contact Us page and we'll get right back to you.